Our Mission
Help and support the Guide Dogs of America in their mission of providing guide dogs free of charge to blind individuals so that they may pursue their goals with increased mobility and independence
A Guide Dog:
A guide dog is a specially trained dog that acts as a mobility tool to aid blind and visually impaired individuals. They provide independence and confidence in the form of a loving canine companion.
Join us for the 2015 Flight for Sight Fun Run & Walk

Saturday June 6th, 2015
Click Here for a link to pictures taken at the event.
Final Results!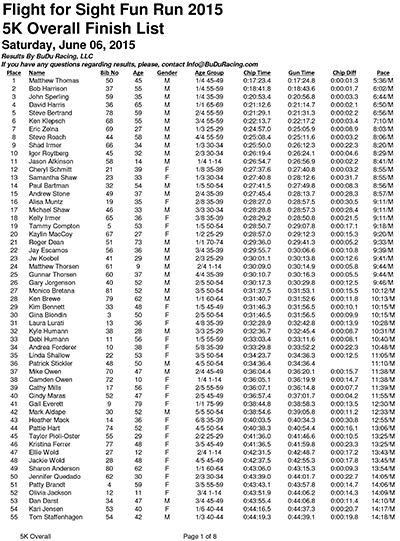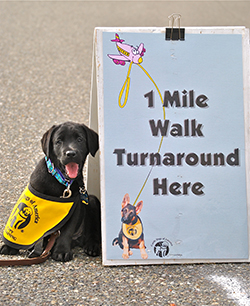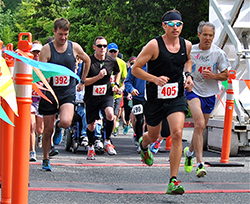 Registration and Pledge Form
For a paper registration, click on the
image to the left to register for this event.pdf
Register Online
---
Date
Saturday, June 6th, 2015
Check in 7:30-9:00am
Race starts at 9:30am
Brief Description
1 mile non-competitive walk. 5K and 10K runs which are USATF certified. Chip timing provided by BuDu Racing.

Registration Fees
(all distances)
$30.00
$35.00 (day of race)
*Event t-shirt included with registration


.pdf of registration and runners PLEDGE form here

Location
Everett Union Hall -
8729 Airport Rd, Everett, WA 98204 MAP

Course MAP
USATF Certified
---
| | |
| --- | --- |
| 5K - WA15013MN | 10K - Coming soon |
| | |
---
Total Raised through 2013 - $152,676
Our contribution and support helps provide guide dogs free of charge to blind individuals. With the gift of a guide dog, men and women are better able to pursue
and achieve their goals, fulfill their dreams, and participate in their communities. Guide dogs not only provide the gift of increased independence, confidence, and mobility, but they also act as a trusted companion providing increased opportunities and social interaction. Help us make a difference in someone's life in the form of a loving, four legged partner.
---
You can view and download any photos from the 2014 race at https://www.flickr.com/photos/iam751/sets/
From Machinists 751 photostream, click on albums. The photos from the 2014 Fun Run are divided into three albums:
2014 Fun Run runners walkers
2014 Fun Run Guide Dog Photos
2014 Fun Run winners
You can click on any of the albums, then click on the photos, hit the three dots in the lower right hand corner, click "view all sizes." It will bring up a choice of sizes to download. Then select the size, then click the download button at top right
Why Raise Funds for Guide Dogs?
Guide Dogs of America is a nonprofit organization that is supported by the generosity of individuals, foundations, corporations, and Runners like us in their mission to provide loving guide dogs free of charge to the blind and visually impaired.
The cost to provide one guide dog and match it with its new blind partner is about $43,000.00.
$152,676.00
Funding: Guide Dogs of America does not receive any funding from the Federal, State, or Local Government.